I love how different ladies express their creativity. Some put together the cutest outfits, others have designed amazing scrapbooks, personally my own fave is decorating. I thought everyone loved to do this until several years ago I realized I had never seen my daughter even attempt to move the furniture around in her room. (By her age I had developed calf muscles from sitting on the floor using my legs to reposition my bed, dresser, bookshelf, you name it I had moved it….and more than once.)
This week I took on a small project of paining a dated mirror. Here are a few pictures of my project before and after. I started by painting the mirror the same color as my bedroom walls and then added a light coat of glaze to create a bit of a sheen. Personally, I would rather re-do an old piece than shop at a traditional furniture store. Here are a couple of pointers if you want to try a Divine Do~over.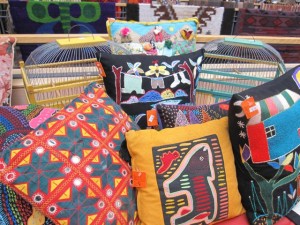 1. Look for good Bones - This is my friend Holly's saying that I just love. Don't look for perfect, look for potential. Look for a good shape. Good materials. An interesting element. Nearly anything can be repainted, recovered, re-purposed if you have a vision.
2. Enjoy the adventure – Don't be in a hurry to find something….wait and enjoy the hunt for just that element or piece that you need. The best thing about touring my friends home recently was all of the stories that went with the different pieces she has collected. I have a piece of furniture that I have had for the last 22 years that I found under a mattress at a thrift store for $30. My mom was mortified that I would purchase something where the paint was scraped off in different places. (This is actually one piece I have never repainted.)
3. Don't be afraid of humor or themes. If someone can't detect your personality in your decorating, then maybe you hav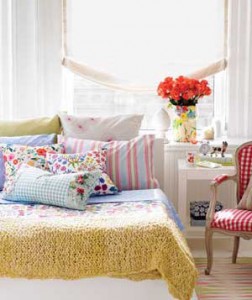 e played it too safe. Have fun. I love a friends house that was full of humor. He had a mounted deer head which he displayed wearing a pair of sunglasses. Years ago I fell in love with a local restaurant and was inspired to duplicate their soda shop look in my dining room. It has lead me to collect for the last 10 years and has been so much fun….and you can probably tell I love ice cream.
4. Get a second opinion – Bounce ideas of a friend whose taste you like or trust. I know personally I will save up a bunch of questions/decisions and I will pay a decorator friend for 1 hour of consultation before I start spending. I have appreciated this help when deciding on drapery shapes, paint colors, etc.
5. Stick to your budget. If it isn't the right price than it's not the right find. Try some fun shopping options like Craigslist, Girlfriends Trading Post, Habitat for Humanity Restore, local thrift stores or garage sales. Have fun negotiating or even bartering. The perfect find is the one that doesn't include regrets.
Take the plunge. Maybe it is time for you to discover the fun of a divine do~over!
Tina