"For I know the plans I have for you,"declares the LORD," plans to prosper you and not to harm you, plans to give you hope and a future." ~Jeremiah 29:11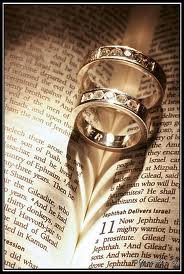 When God, in His great faithfulness, gave me these verses, I didn't know all the ways He was going to use them in my life! He used them in ways that only He can do so that I can boast only in Him as I look at the wondrous things He has done. I had given my life to Christ, made Him Lord over all, and  He had removed my addiction to alcohol. The next step in His ongoing preparation of my life was to clean up the terrible mess my marriage was in. My relationship with Christ began to grow stronger as I learned to renew my mind with His Word (Romans 12:2) He began to speak to me about my marriage.  As I read Scripture, God opened my eyes to see that marriage is a picture of what Jesus has done for the church. I saw the ugly picture my husband and I were painting for our girls, family and friends with our marriage.  My heart broke as I looked at Maxie, my husband, and thought "if only he would do what God has called him to do we would have a good marriage."  This is the blame game and a trick of Satan where he tries to keep our eyes off of our own sin. I was prideful in thinking that I could change people. God taught me that He alone can change lives. He gave me Proverbs 26:4-5 to cling to.
"Do not answer a fool according to his folly, or you yourself will become like him. Answer a fool according to his folly, or he will be wise in his own eyes."
I began to realize that I was the biggest fool. Our marriage was terribly bad, and only people in this kind of marriage can begin to understand where we were at. By the time it was all over, I saw who the fool really was. Realizing that I was responsible for my actions and that Christ had called me to a higher standard broke me of my foolish pride. Through prayer (lots and lots of prayer), and relearning what God says about marriage and my responsibilities, God began to do a work in me. He gave me a teachable spirit and removed the pride that was in my heart.
Through the change in my, Maxie began to change!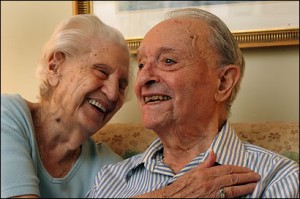 Why are we so surprised when we change our actions that others are changed as well? God did an amazing work in our home! He gave me and Maxie forty-three precious years of marriage. It would have been so easy for us to leave and run from our troubles. Satan would have loved nothing more that to destroy our home and our family. But think of the blessing we would have missed?! My girls got to watch what only God could do. They got to see what a faith building platform He gave our family in this ongoing preparation He has us in until the day we meet Him…face to face.
But by the grace,
Jeanie

We'd love to visit you in your inbox Monday through Friday. Click the follow button in the lower right hand corner and we'll show up!