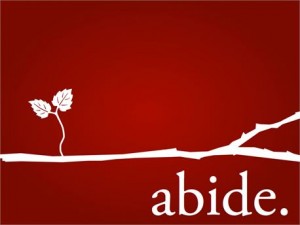 Do you ever struggle remaining attached to the vine? Is consistency in your prayer life difficult?  I received this devotional last week from AnGel ministries. It was a WORD for me! Hope it will be an encouragement for you too!
Remain in Me. ~John 15:4a
Til He Shouts,
Julie
We'd love to visit you in your inbox Monday through Friday. Click the follow button in the lower right hand corner and we'll show up!