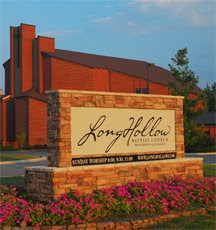 Isn't prayer hard sometimes? I mean, when we're honest with ourselves wouldn't we admit that we don't always feel "connected" when we pray? That our minds wander and our cluttered lives get in the way? I know God understands that. I believe it's one of the reasons He gives us Matthew 28:11: "Come to me, all you who are weary and burdened, and I will give you rest." You see, He doesn't tell us to pull it all together before we come to Him in prayer. He doesn't tell us to kneel before Him only after we figure everything out. He also doesn't tell us that we must be spruced up, showered, and wide awake to meet with Him in the morning. Rather, He invites us to "Pray continuously" (1 Thess. 5:17). In Psalm 88:13, the psalmist pens, "But I, O Lord, cry to you; in the morning my prayer comes before you." Our role is simple: come.
So, can I invite you to come to Long Hollow Women On Our Knees? Long Hollow Women meet to pray the first Saturday morning of the month 8:00-9:00 in the chapel. Together we pray for our church, our leaders, our community, and each other. Worried about praying in front of others?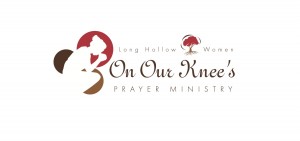 Don't be. Just come. We meet to pray for an audience of One. Whether your prayer is silent or out loud, God "hears the prayers of the righteous" (Proverbs 15:29). Won't you consider coming just as you are, even groggy-eyed and pre-caffeinated? You're welcome. In fact, you're needed.
When reading this week, I came across a great quote on the idea of coming to God in prayer. "Come overwhelmed with life. Come with a wandering mind. Come messy." I love that. It's where I live! And I don't think I'm the only one. So, sisters, come. We'll look forward to seeing you then.
Jill
** The next meeting for On Our Knees will be September 8th! This month we will not meet due to Midnight Train.**