The Ratel also known as the Honey Badger, is a fierce, fighting member of the weasel family which closely resembles a skunk. Ratels can be found throughout most of Africa and south Asia. They aren't pretty creatures but one thing that distinguishes them is their ravenous appetite for beehives. Probably the most intriguing aspect of ratel behavior is its close relationship with the honey guide bird. The honey guide has sharp eyes that can pinpoint a beehive with honey and it will lead a ratel to the beehive and wait for the ratel to tear into the hive with its powerful claws. The ratel eats the honey and leaves the larvae and wax, as well as hard to get at honey, for the bird to consume. (Rosevear, 1974. National Geographic, 1981)
What's the point? The ratel and honey guide bird need one another. They are far more productive together than one would be without the other. Likewise, women need people in their lives that can help us be more productive than we would be alone. It is so easy to try to be superwoman and go flying through life like we can do it all. The truth of the matter is we can't do it all. And if we aren't careful, sooner or later we will hit a building, crashing and burning, because we were trying to fly through life alone.
Women need other women to come alongside them.  We were designed for relationships – to do life together.  Ecclesiastes puts it this way "Two are better than one because they have a good reward for their efforts. For if either falls, his companion can lift him up" (Eccl. 4:9-10).
Scripture gives us examples of such relationships.
Jesus had many friends but there were three in His inner circle; Peter, James, and John, who were with Him at times when no one else was permitted. Not that Jesus needed anyone to mentor Him, but He knew the value of friendships. When Jesus' mother, Mary, found out about her unusual pregnancy, Scripture records that she left immediately to go to Elizabeth's house. Elizabeth was related to Mary and much older, but obviously someone Mary loved and respected. They also shared something in common, very unusual pregnancies. Elizabeth had not been able to conceive a child until later in life, certainly past the child-bearing years. Mary found herself pregnant at a young age having never had sex. At a most perplexing time in her life Mary knew she needed someone who could understand and relate to her situation. She went to Elizabeth's home and stayed with her three months. Although it is not recorded what Elizabeth and Mary did during those three months, Scripture does record that Elizabeth encouraged and validated Mary. They probably had some good laughs together, and also shed a few tears together.
We all need people in our lives that can come alongside to encourage and guide us. Perhaps you've wanted someone like this but don't know how to find them. Here are a few suggestions to help:
Recognize your need for a mentor
Begin praying for someone
Answer this question: What am I looking for in a mentor?
Think of people already in your life that you admire
Continue to pray
God placed us in the body of Christ to do life together. Do you need to connect with other women?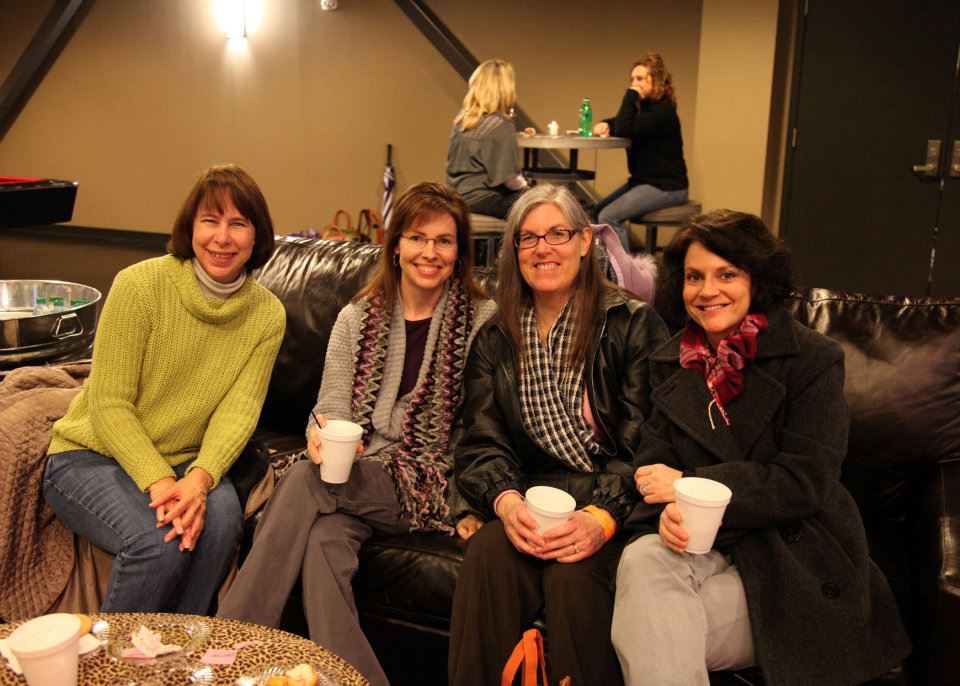 One ofthe best ways to connect is through a small group. Find out more information about women's small groups here.
We were created by the most high, loving and incredible God for a relationship with Him. He loved us so much that He goes even further to give us the blessing of relationships with others. Jesus spent a lot of time with a few people. Let's follow His example and strive to be connected with our sisters in Christ!
Julie