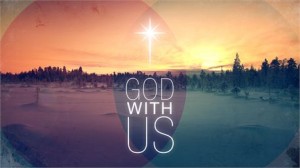 One of my favorite Christmas songs is "Let There Be Light" by Point of Grace.  What a beautiful analogy to liken Jesus' coming as the Light of the world with God's initial creation of light–I just love that!
Especially during the holidays, light takes center stage—the star over Bethlehem, the twinkling lights on Christmas trees and decorations, candlelight aglow.  We're surrounded by light.
My husband, Kelvin, who is a Gideon, recently shared a devotional by Kevin Keck, a Gideon chaplain.  Allow me to paraphrase both Keith and Kelvin's words based on this Scipture:
"You are the light of the world.  A city on a hill cannot be hidden.  Let your light so shine before men, that they may see your good works and glorify your Father in heaven."  Matthew 5: 14-16 (NKJV)
"When I (Kevin) first got married, we decorated the tree with the larger, multi-colored lights that would blink.  There would be a few that would stay lit the whole time, but others would blink intermittently.  These lights always made putting up the tree interesting because you had to check the lights before you hung them.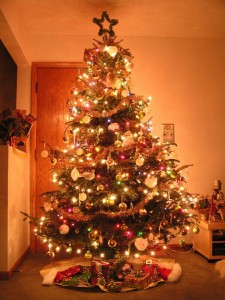 The lights that stayed lit were easy to check, because you could tell immediately whether they were working.  We would also find bulbs that had lost their color due to pealing throughout the years.  They were easy to check as well, because even though they were Christmas bulbs, their lack of color made them unattractive and needing to be replaced.  But the blinking bulbs—they were a bigger challenge.
As Christians we can be a lot like those Christmas lights.  There are some that have "lost their coating" and don't look very "Christmassy."  Intermittent, blinking bulbs are like those believers who occasionally  do good and right things in His name.  Bulbs that stay lit remind us of believers who do as Jesus commanded in this passage and provide consistent light."
(Kelvin):  "Having just spent four nights checking each individual bulb and replacing an untold number of bulbs on a 10-year-old 'pre-lit' tree, this lesson hits home.  On our tree, some of the bulbs were obviously burned out—they had turned black.  Others tested OK, but the strand still didn't burn, which meant there was something faulty in the circuit.  Some needed only a "charge" by a little handy-dandy tool I have, called the "Light Keeper."  Still, some lights that were burning burned brighter and clearer than others, making some of the burning bulbs only appear dull.
In the old days, we'd simply replace the entire string.  Then these thoughts challenged me:  am I ever the "bulb" that doesn't burn, causing others not to shine either?  Do I allow another "bulb" that's not burning to affect me, too?  Have I totally burned out?  Am I not burning as brightly as I should?  Do I simply need a recharge by the real Light Keeper?  What if God worked the way we often do and just replaced the string with new bulbs, without working with the bulb to see whether the bulb might burn brightly again?
"Jesus, thank You for being the Light of the world and allowing your followers to be light, too, in a dark and dying world.  Help me not to be a hindrance and adversely affect others in their burning for You.  Keep me plugged in, staying connected to You, my Power Source, so that Your light will burn brightly in me."
Vivian Penual