God's loyal love couldn't have run out, his merciful love couldn't have dried up. They're created new every morning. How great your faithfulness! Lamentations 3:22 – 23, NIV

His mercies are created new every morning.
The end of my day feels like it is three lifetimes too long. The kind of day I'd delete if I could find a button for it.
Overwhelmed by all that's transpired I am face-to-face with my own mess. I am significantly humbled by my efforts to power through today's circumstances in my own strength. I painfully survey the complete fail I single-handedly created in the span of 24 hours.
Between my need for control and giving fear a place to stay in my heart, I arrive at the end of me. Night finds me wide-eyed, overwhelmed, and achingly restless.
And then God shows up in the waiting room of my despair. Forever faithful is He, even when I am not. This time He leads me on a long walk down the path once traveled by a prophet.
Jeremiah writes the book of Lamentations after the destruction of Jerusalem. He's clear. God could no longer ignore His people's disobedience and He recognized their obvious need for a radical collision with truth and justice. Sin cannot be tolerated and the people must discover, once again, God is God and they are not.
Jeremiah endures consuming grief and pain. After a season of mourning, he comes to the end of himself. He does the only one thing left to do. He fixes his eyes on God and God alone. As soon as he shifts his gaze, he's brought beyond the devastation of what has happened. He experiences God's consuming mercy, faithfulness, and hope.
Jeremiah is renewed and stands before God's broken people. He moves them into a season of confession and prayer. Surrender replaces suffering and restoration begins.
My situation is no way as extraordinary as Jeremiah's, but conviction falls and repentance follows. Disobedience is still disobedience. God is God and I am not.
I get what God has shown me and I follow the pattern.
I turn to God with my whole heart, mind, and soul. I stand centered in His light – messiness and all.
I confess.  It all comes out. He already knows every detail. There are no surprises and no condemnation.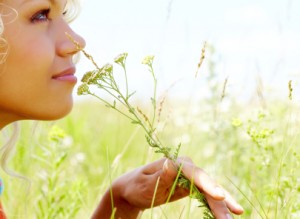 I express my desire to exchange my way for His – my ashes for His beauty. No more striving and planning on my own. No more self-sufficiency and belief that I can do anything apart from Him.
I ask for a fresh revelation of His purpose and He delivers. I trust the Holy Spirit to completely lead and guide me – even if I He only chooses to show me what's required one moment at a time.
It's morning now. My portion of new mercy roars over me until I am soaked by His grace and saturated in His love.  I weep with gratitude  – God is with me and for me. What He says is true. He grants me the strength to begin again.
And now I have to ask, what about you? Are you ready to abandon doing this life in your own might? Will you give it all back to Him?   Will you let another sunrise appear without letting go, picking up, and putting on exactly what God has waiting for you
I pray you don't live another day missing what He has waiting there for you.
 Oh how great is His faithfulness!
What's God's faithfulness look like in your life?
 Tami Heim