A Few Good Men was a popular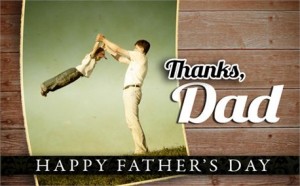 movie out a few years ago which featured Tom Cruise, Jack Nicholson, and others.  I've had "a few good men" in my life.  Actually, I'd say they're great men.   Perfect?  Absolutely not.  Yet good doesn't seem an adequate description, either.
Any of them would be the first to say that whatever goodness found in them was because of the love, grace, and mercy of Jesus Christ—and nothing else.  And that same grace has allowed me the blessing of being their daughter, granddaughter, wife, sister, mother.
Outside of my heavenly Father, the men in my family have done much in shaping me, molding me, teaching me, leading me, loving me.   As I ponder that, I'm left speechless.
My dad taught Sunday school for almost fifty years, whether it was youth or a men's class.  He often had problems stuttering, but not when he taught God's Word—sort of like country music legend Mel Tillis and singing!  He served as a deacon in our church, and he faithfully greeted members and visitors alike at "his" door each week.   Every Sunday afternoon was spent visiting nursing home residents and shut-ins.  In addition to teaching, my dad had the spiritual gift of showing mercy.   He was an incredible role model of faithful obedience.
Not only did I have the gift of my dad's presence at home, but also that of my maternal grandfather's.  We lived in the same house with my grandparents, and we all went to the same church.  My grandfather was the son of a pastor and he, too, was a deacon.  He sang in the church choir until he was 90–he gave it up only then because he couldn't see the music as well.  We often shared meals together—lunch after church on Sundays was always at their table.  And I can still see him sitting in his favorite chair reading His Bible, cupping his ear to better hear a pastor preach on the radio or TV, or humming hymns.  We also had many deep, meaningful theological discussions while sitting on our front-porch swing.  How I treasure those still!
Much of what I know about the gospel and Scripture I learned from listening to—and watching–these two men. Continue reading →