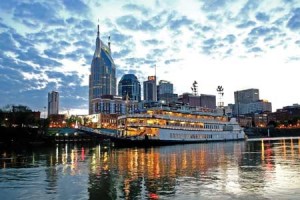 As a relative newcomer to the Nashville area, I have been doing some exploring.
Many times my friends that have grown up in Hendersonville tease me that I need to take them on a tour of Nashville.
So, to that end, here are 5 things I don't want to you to miss…
1 – The Station Inn: This is a fabled live music venue that boasts authentic Nashville talent and leans heavily in a bluegrass, country & western direction. I have seen Vince Gill play here three times with The Time Jumpers.
2 – The Loveless Cafe: This is home cooking at its finest! Their legendary biscuits are worthy of their story and the creamed corn will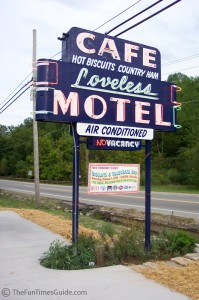 rock your world.
3 – The Lawn at Vanderbilt: Right in the middle of campus there is a large lawn that is surrounded on three sides by buildings and flowers and plants of all shapes and sizes. This is my favorite quiet spot in the middle of the city. T have sat here many times with a book, or a journal and some markers, sometimes a camera.
4 – The Dragon Park: There is a beautiful mosaic dragon that kids can climb on and play around. It is next to a wonderful park with misters and waterfountains for cooling down when the southern heat gets to be too much.
5 – Restaurants- These are my very favorites: Burger UP for gourmet burgers, Sax Deli for sandwiches and fries, NOSHVILLE for lox and cream cheese on bagels, Whiskey Kitchen for shrimp and grits, Zumi for sushi. The list really does go on.
Take the time to explore and observe the places and people around you. There are so many wondrous things right here in our area, take advantage of the cultural experiences available to you. This is an amazing place to life and for families to grow together and play together. Embrace them and create memories everywhere you go.
Taking a picture when you experience something new gives you an exponential capacity to keep the memory of it alive. Take the time to trap the moment forever.
Truly,
Robyn
Robyn Collins
Children's Treehouse Minister
www.longhollow.com/lhkidz
www.facebook.com/lhkidz
www.twitter.com/robynbcollins
www.dearheartists.com