People can be hard work. There's a reason loving them ranks in God's top two. The challenge comes when you encounter people who repeatedly push you beyond what you believe is lovingly possible.
What are you to do?
Rejoice.
Oh how blessed and fortunate when God shows up and confronts the limits of our love with the endlessness of His. What a day of liberation when He miraculously resets our capacity so we can love a seemingly unlovable somebody. Praise God that because of Jesus Christ, God loves beyond all that is unlovable in us. It's extraordinary to consider we can reflect love with the length, depth, width, and height of His.
Open your heart.
You can do this – open your heart to the Truth. By the power of the Holy Spirit you have all you need to accomplish what God commands.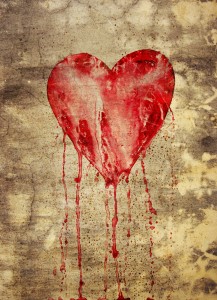 What's causing you to shut down when you're around certain people? Be as specific as you can. Discover exactly what the enemy is using to trip you up and take a stand against it!
If you love those who love you, what reward will you get? Are not even the tax collectors doing that? And if you greet only your own people, what are you doing more than others? Do not even pagans do that? Be perfect, therefore, as your heavenly Father is perfect. ~ Matthew 5:46-48
Let grace flow – freely. Continue reading →