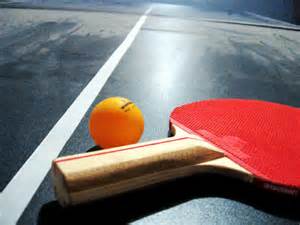 Recently my husband purchased a ping pong table to provide some extra family fun. With 5 kids there is obviously a great range in skill and interest….but one thing I have noticed that all players have in common is the desire for a do-over. Caleb is the worst. My 11 year old is right there with developing some true skill, yet still struggling to play on the level of his parents and older siblings. One false start, one wrong sweep of the paddle, any excuse for an interference call and it's a "Do-Over."
And that is his teachable moment or maybe my "teachable moment." How somehow, hardwired in our hearts, is the cry for a "do-over."
Good News — Our God is the God of the do-over!!
While the enemy cries out it is finished – you have failed – there is no hope – our God raises up a standard of truth that in God all things are possible. His love never fails. He anxiously awaits the repentant sinner with forgiveness and restoration. When they sealed Daniel in the Lions den many thought it was over – but God had the final word. The stone rolled in front of the tomb of Jesus signaled a finality for His life and ministry, but that was not the final word!
It is not too late for a "do-over" today! It is not too late to give it to God and ask that His redemptive power would be demonstrated. It is not too late to make that phone call – restart that good habit – or surrender completely to the obedience God has called you to. When you want to give up on yourself, throw your hands up over someone you love, or numb yourself to the person on the corner who seems so far from hope – take joy friends – we love, serve, and believe in the king of the "do-over!" King Jesus!