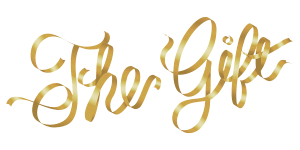 We are thrilled to announce that for the 8th year in a row, we will be hosting The Gift for single moms at Long Hollow! We know that single moms work so hard in their homes and on the job. We want to provide a day where they feel admired, loved and appreciated.
FOR PARTICIPANTS:
This year we will be offering The Gift at three of our campus:
Our Hendersonville campus at 3031 Long Hollow Pike
Our Gallatin campus at 1200 Hartsville Pike
Our Hillcrest campus at 1601 Martin Street
Join us on Saturday, December 5 at Hendersonville or Gallatin, or on Saturday, December 12 at Hillcrest for breakfast and lunch, quality programming for your children, giveaways, unique breakout sessions created especially for single moms, and much more! You'll enjoy getting to know other local single moms, as well!
This is a FREE event, but you must reserve your spot so we can be prepared to take care of your children (babies-5th grade). That's right–The Gift for Kids is also free!
Register online NOW by clicking here!
FOR VOLUNTEERS:
For those who want to contribute to The Gift: Goodwill Store donation bins will be placed around the Madison, Hendersonville, and Gallatin campuses starting October 11. We can accept anything that fits in a trash bag, including items that are not just women's clothes (for example: clothes, toys, books, hats, purses, etc.). Goodwill has specifically requested no TVs. They are in need of shoes in particular. When Goodwill comes to collect the items from the barrels each week, they provide us with one $10 Goodwill Gift Card per barrel that we give to each single mom who comes to The Gift.
In addition to your Goodwill donations, we also need $25 gift cards to Target, Kroger, or Wal-Mart to be distributed to single moms attending The Gift. Gift card donations are accepted any business day at our Hendersonville offices, any Sunday in the Living Room in Hendersonville or at Guest Services on all other campuses.
We're also in need of many volunteers to pull this off! Students will have the opportunity to sign up during regular student activities, such as Small Groups on Sundays. Men and women interested in serving, sign up using the registration link by clicking here!
For any questions or concerns, volunteers and participants for Hendersonville may contact Ashley Wagoner at ashley.wagoner@longhollow.com, and volunteers and participants for Gallatin may contact Adrian Johnson at alilgeneral@gmail.com.