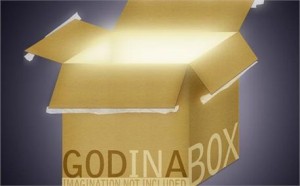 "Behold, I am doing a new thing; now it springs forth, do you not perceive it? I will make a way in the wilderness and rivers in the desert."
~Isaiah 43:19
There is something incredible about "new." We all need a fresh start, soul awakenings, and something to reignite our passion! There are so many things we can buy that may be "new" for a while, but soon after they are bought and used…they become old and worn out. Just like those things, we can become worn out, weary, heavy-laden and stagnant in our walk with Christ. We can become laid back, comfortable, and an ineffective for the Kingdom of God. We can even become an ally with the Enemy when we settle for less than God intended for us. We can waste time living in a world where we put our Great God in a tiny box that our mind can comprehend.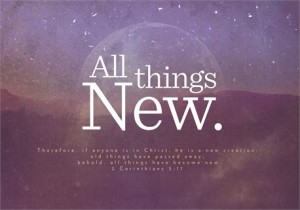 If you find yourself in one of these descriptions, take heart and rejoice in the Lord, because we serve a God of New!
New perspective…new life…new passion….new hope…new beginnings!
Last year, I began 2012 praying a big prayer. I knelt down with my sister and mom and we prayed before the God of heaven that I would meet my future husband and get married…all in 2012! This was quite a prayer considering I still hadn't dated anyone and had just moved to Tennessee to work at Long Hollow! But we prayed believing and trusting! Soon after the year began, Greg Saffles began to clean off my car windows every morning without me knowing it. God began a work to answer the BIG prayer I had prayed. Soon after I learned that he had been cleaning my windows, the Lord revealed to me in a tangible way that Greg was the man I was to marry. (for more of our story, check out saffles.com

We began the adventure of dating in February of 2012, got engaged in June 2012, and were married by November 17, 2012! My point here is…God is greater than we think! In the words of Francis Chan, "We grossly underestimate God."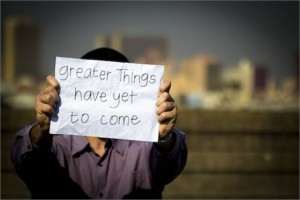 My dream this year is simple: that we all expect GREAT things from our GREAT God! I pray that we dream God-sized dreams, that we pursue a life that is God-honoring, and that we do something great for His Kingdom, no matter the cost. My dream is that we truly delight in our Savior. My dream is that we make real changes so that in March…June…September…then to December we can say we will be faithful to the call God has placed on us.
Let's be recklessly abandoned women of God!
What are your dreams this year? What resolution will you make to the God of heaven? What big prayers will you pray?
Don't let this year fly by without taking advantage of every single moment to make much of Jesus!
Your Sister in Christ,
Gretchen Saffles