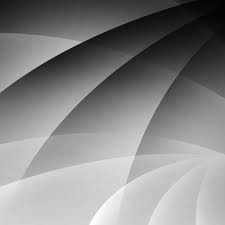 I am concerned and have not said anything before now, but here goes! The hype about this book is unbelievable. As a matter of fact, one of the reviews said that Fifty Shades of Grey fever is sweeping the nation. Scary! Here's why I am concerned:
Check out this Amazon review: "Romantic, liberating and totally addictive, "Fifty Shades of Grey" is a novel that will obsess you, possess you, and stay with you forever." Well that is reason enough for me not to read it! The only thing I want to possess and obsess me is the power of the Holy Spirit dwelling in me.
God created sex for our pleasure but whatever God created for good, Satan seeks to counterfeit.  Marriage in Scripture is given as a beautiful picture of Christ and the Church. What God meant to be a perfect expression of love between a husband and wife, the enemy has distorted in all kinds of ways.
Remember who the enemy is, Jesus said in John 8:44, "…He was a murderer from the beginning, not holding to the truth, for there is no truth in him. When he lies, he speaks his native language, for he is a liar and the father of lies." There you have it! We have become a sexually depraved society in so many ways because we have listened to the father of lies instead of the One who created sex.
Jesus also said in John 10:10, "The thief comes only to steal and kill and destroy; I have come that they may have life, and have it to the full." The enemy's goal is to steal, kill and destroy marriages, homes and families. Unless we wise up to his schemes, we set ourselves up for failure.
Below is an excellent article and blog post by two different women that discuss the damage that reading this book or engaging in any kind of pornography can do to our minds and our marriages. I highly recommend reading them.
Great article by Dannah Gresh on why she is not reading the book. Here is another article by Sheila Wray Gregory on the book as well.
Friends, there is only one relationship that can truly satisfy our souls and that is with the one who created you. If you do not have a personal relationship with Jesus and want to know how,  click here.
And by the way, if you want a good book to read, check this out!
God loves you so much. He is jealous for you and wants you to experience His very best. Ask Him to satisfy you with His unfailing love. (Psalm 90:14)
Julie