New Women's Bible Studies from Long Hollow Baptist Church on Vimeo.
Check out this special preview from several of our new Bible Study leaders!
Spring 2013 Women's Studies
God's Word never fails to amaze us. Join a study and be amazed this semester!
** Keep watching for updated information about our Fall studies coming in August **
Tuesday Mornings, 9:30-11:30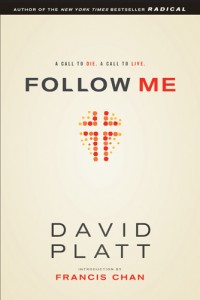 Follow Me: A Call to Die, A Call to Live by David Platt
6 week study
What did Jesus really mean when he said, "Follow Me"?
In this new book, David Platt, author of the New York Times bestselling book, Radical: Taking Back Your Faith from the American Dream, contends that multitudes of people around the world culturally think they are Christians yet biblically are not followers of Christ.
Led by: Lu Smith
Begins April 2nd
Study will meet at 1048 Dorset Dr. in Hendersonville 
Wednesday Evenings, 6:15-7:30
Ephesians

Before Paul even hints at how believers should live, he lays a rock-solid foundation: who we are in Christ! If you struggle with your true identity, then this study is for you.
Led by: Marisa Combs
Start Date: Overview on May 8th; starts May 15th and meets every other Wed. evening
Room 232 Hendersonville campus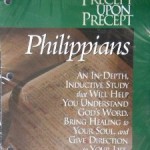 Philippians
When Paul wrote to the church at Phillipi, he was in prison. Sometimes our own lives can seem so overwhelming, challenging, and confining that they can almost feel like a prison. Even though his circumstances were dire, Paul writes with a heart overflowing with joy. The book of Philippians promises that no matter what our life circumstances may be, we can have a deep and steadfast joy in The Lord.
This study is for the Long Hollow Women's group Entrusted, for moms with special needs children.
Led By: Jennifer White and will meet in Room 232
Dates:  January 23rd and will meet the 1st and 3rd Wednesday of each month.
Springfield Studies 
Tuesday Evenings, 6:30-8:30
'The Whole Truth' Chronological Bible Discipleship
Chronological Bible Discipleship is designed to help you piece together the entire Bible story. It's never to late to start reading along chronologically with other Long Hollow Women! Keep up with the daily readings and then join other women for table discussion and an overview lesson. No homework required. Your only assignment is to read a passage daily and if you miss a day or even a week, you can jump right back in easily.
Led by: Vivian Penuel
Start Date: January 15th (Join this study at any point! You can jump right into Chronological and finish it the next year at the same time! Contact Vivian if you'd like to join the study.
Study will meet at 106 Kemper Ct, Springfield
Gallatin Studies
Did you know that God has even greater plans for yourself than you could ever imagine; if you'll just listen?
Led By: Cindy Gammons
Start Date: Wednesday, April 3rd @ 6:15 in Room G-7