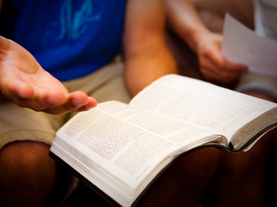 Women Reaching the "Nones"
Have you ever heard of the religious nones? I hadn't until recently. None is a survey response to "what is our religious preference?" You might be interested in reading the blog post our LifeWay president recently wrote, The Rise of the Religious Nones.
One of the main reasons we do church is to reach and equip others to reach those who do not know the Lord. That includes the "nones"… those with no background in Christianity, or who have no experience with the church. Often, all they see is what they see in the lives of Christians to show them what the church is all about. That's the dilemma: are we a negative or positive influence for the "nones" regarding believers and the church Christ died for?
Who would you like to bring into the body of Christ this year? Into our own Long Hollow body? How will you do that?
Here are some thoughts to help you:
Complement others for their interest and concern in spirituality when you see them seeking and asking spiritual questions.
Communicate through your own stories and personal experiences.
Embrace the Scriptures enthusiastically.
Focus on Jesus.
Build relationships and community.
Listen to what they are saying.
Express genuine humility and love.
To reach the "nones" we must ask God what we need to do differently. What are you doing to reach the "nones"?
Chris Adams
Lifeway Women's Ministry Lead Specialist
Resources:
Women Reaching Women, Chris Adams
Lost & Found, Stetzer, Hayes & Stanley
The Millenials, Rainer & Rainer