Pushing, stressing, and straining are not how God intends for you to live, work, or serve. Instead He instructs you to seek Him first, trust Him always, and obey Him wholly. Follow that plan and the rest of God is your sure reward.
If you sync with Him, the boundaries and balance in this life become clear. You discover the dividing-line between His Kingdom and this world. Trade in your ways, move in His, and you will experience the complete rest and replenishment only available in the irresistible rhythm of His grace.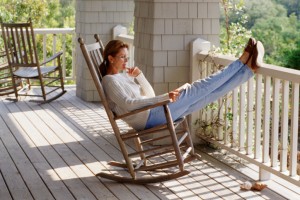 Now is the perfect time to take deliberate steps towards God's intentions for you. Here are ways to begin and the promises if do.
1. If you seek Him, He restores and transforms.
God knew what he was doing from the very beginning. He decided from the outset to shape the lives of those who love him along the same lines as the life of his Son. The Son stands first in the line of humanity he restored. We see the original and intended shape of our lives there in him.
After God made that decision of what his children should be like, he followed it up by calling people by name. After he called them by name, he set them on a solid basis with himself. And then, after getting them established, he stayed with them to the end, gloriously completing what he had begun.
~ Romans 8:29-30
2. If you trust Him, He calms and assures.
"Jesus answered them, 'Do you finally believe? In fact, you're about to make a run for it—saving your own skins and abandoning me. But I'm not abandoned. The Father is with me. I've told you all this so that trusting me; you will be unshakable and assured, deeply at peace.
In this godless world you will continue to experience difficulties. But take heart! I've conquered the world.'"
~ John 16:31-33
3. If you obey Him, He guides and provides.
"I'll show up and take care of you as I promised and bring you back home. I know what I'm doing. I have it all planned out—plans to take care of you, not abandon you, plans to give you the future you hope for.
When you call on me, when you come and pray to me, I'll listen.
When you come looking for me, you'll find me.
Yes, when you get serious about finding me and want it more than anything else, I'll make sure you won't be disappointed."
~Jeremiah 22:11-13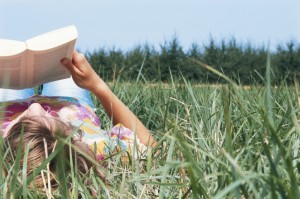 Believe all that He has promised you. Release that grip on your stubborn ways, relinquish the burdens you've carried far too long, and begin to experience the rest of God.
And what shall meet the deep unrest around thee,

But the calm peace of God that filled His Breast?

For still a living Voice calls to the weary,

From Him who said, "Come unto me and rest."

~Freda Hanburry Allen