Gretchen asked me recently to write a bio for the blog pages.  The final question was "write one line about yourself."  Wow!  I find it rather difficult to describe anyone with one line much less myself.  Then I remembered something my son-in-law, Josh Hendrick, said to me one time.  "I hope when I get to heaven, I can present my battered body and tell God – here it is – I used it all up."  Consequently, I used that as my one line.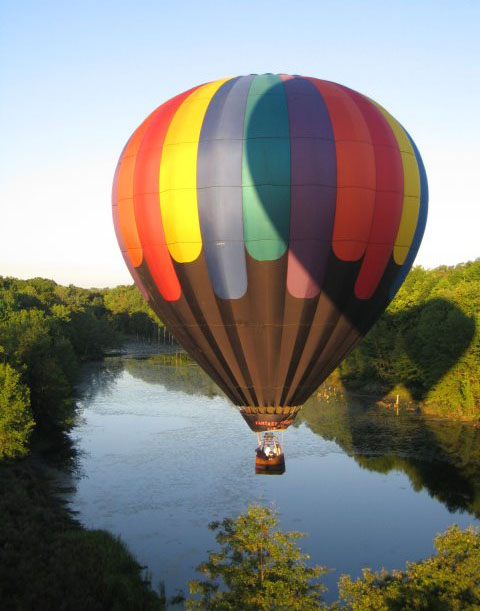 Growing up, my parents never discouraged us from trying new things.  I can remember my Dad saying he didn't want to die until he had tried to do everything, and try he did. The last picture I have of my dad was the year he was diagnosed with cancer.  He finally got to ride in a hot air balloon.  There's a look of pure joy on his face as he looked out over the world.
I have inherited a lot of Dad's spirit of adventure.  I try to never back down from a challenge.  I am so grateful that God has blessed me with a body that can physically try new things and a spirit that's willing to.  I am grateful that God has provided me such an interesting world to live in.  There's something new to discover around every bend and I want to see it all.  I cannot wait to go to Haiti next year and see what God has in store for me there.
I'm also grateful that God has blessed me with certain gifts and given me the opportunity to use them.  God is so generous with gifts and talents!  I wonder if He sits up in heaven and goes "YES!" when we do something with them that glorifies Him.   I would like to stand before Him and say "look, I used up all my talents too" but I don't think that's possible.  Malachi 3:10 says  "Test me in this and see if I don't open up heaven itself to you and pour out blessings beyond your wildest dreams."  I simply cannot out-give God.
Bottom line, the more you give to God, the more He gives to you.  As we give gifts this season, remember how very blessed your life is because God gave you not only your bodies and talents but also the ultimate gift of spending eternity with Him.
 Every desirable and beneficial gift comes out of heaven. The gifts are rivers of light cascading down from the Father of Light.  James 1:17
 Carol