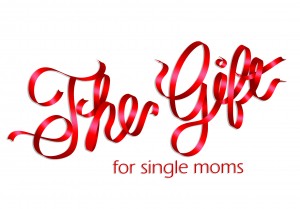 The Gift is just a month away! I am so excited about this day of ministry to Single Moms. It's one of my favorite days of the year!
Actually the whole idea for The Gift came several years ago after going on a mission trip with a Single Mom. I was "wrecked" after getting to know her and seeing up close and personal the challenges that single moms face. I had never thought about the fact that they are "on" 24/7! There is never a break! God used that encounter, to impress upon me that I could not be indifferent any longer but had to do something to minister these women.
I shared my thoughts with Amanda Palmer at lunch one day and she listened attentively. When I asked her if planning a day like that was something she would be interested in, her eyes welled up with tears and she said, "Julie, I don't know if you knew it or not but I was raised by a single mom, so this is near and dear to my heart." I didn't know, but God did! That was four years ago! Each year we have seen God pour out His love in indescribable ways through this event.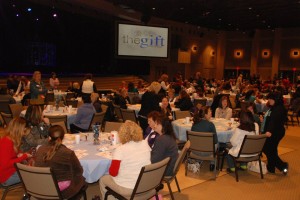 Last Sunday I was talking to two single moms. One I had just met, the other I've known for a long time. When I asked my new friend if she was signed up for The Gift, she replied, what is it? The single mom I've known for a while immediately jumped in and her first comment was, "Oh my goodness, you've got to sign up. It's my most favorite day of the year!" Then she began to tell her about all we do to minister to Single Moms. I just stepped back and let her go! Our best advertisement comes from those of you who have been blessed by The Gift.
If you are a Single Mom, I hope you won't miss this day planned just for you! We'll feed you physically and spiritually, pamper you, clothe you, take care of your children, wash and check your car and other surprises as well! This is the one day a year that is for YOU! All you have to do is come, relax, and be blessed! Sound like it's too good to be true? I promise it's all I said and more.  Click here to register.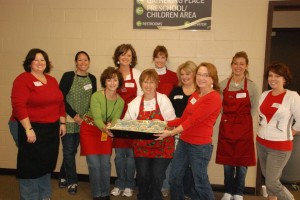 If you are not a Single Mom, but would love to be a part of such an incredible day, we need MANY VOLUNTEERS. Click here to find out the many opportunities to serve.  I hope you will consider coming to help us.
Could you help get out the word?  Here are some suggestions:
Contact any single moms you know and invite them to come.
Post the announcement about the event weekly on your Facebook page and on Twitter.
Invite people to volunteer and help with The Gift.
I love what God is doing at Long Hollow! I'm so grateful for our pastor and his wife! What a joy to celebrate 15 years of ministry with them yesterday! God has definitely used David and Jennifer Landrith to lead us well.  Won't you take a minute to drop them a note of appreciation?
I'm excited about the days ahead as we are "wrecked" by the needs around us and globally. What is God saying to you about being "wrecked"? I'd love for you to share!
Julie