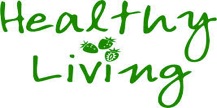 "Or do you not know that your body is a temple of the Holy Spirit within you whom you have from God? You are not your own, for you were bought at a price, so glorify God with your body."
1 Corinthians 6:19-20
As women, it can be so difficult to make taking care of our bodies a priority. Sometimes anything and everything comes before we do!
As a Christian Counselor, being married to a Chiropractor, and owning a Wellness Center, health has definitely been something I have had to make a priority! It has been a long journey, but I can honestly say that it is worth the time! With the New Year, if health and healing is something you are passionate about, I recommend including God in your journey towards health!
If you notice, when you feel good physically, your body allows you to do all that you are called to do! You have the energy to serve; you are not so bogged down by your own aches, pains, and sickness that you are able to see others needs. When you are eating well and exercising, your mind is clear and motivated to read God's word, and have an increased ability to understand and comprehend what God is telling you. When people look at you, do they see something different? God is a God of healing, health, hope, and restoration! Are you a walking example of His power and light? We are to represent Christ with energy, joy, and love!
A Few Tips to Getting Healthy In the New Year!
Find a workout buddy
Put your workout times in your calendar, and do not let anything else steal that spot!
Plan out your eating ahead of time, make a meal plan, and stick to it!
If you don't buy it, your won't eat it!
Get around people who share similar goals and have a positive attitude!
Set boundaries! Even Jesus had to take time apart!
If there is something deeper going on, talk to a counselor, Lifeworks Counseling out of Long Hollow, has excellent trained and licensed counselors, there to help!
Even if you don't "Feel" like being healthy some days…. Do it anyway!
Set goals and rewards for when you reach those goals, you can never reach them, if you don't know what you're aiming for!
Know that God loves you just the way you are, and nothing can change that!
Now may the God of peace Himself sanctify you entirely; and may your spirit and soul and body be preserved complete, without blame at the coming of our Lord Jesus Christ (1 Thessalonians 5:23)
Prayer:
Father God, thank you for who you are, and creating my body to be a vessel for you. Help me to make good decisions regarding what I put in my body, how I exercise my body, my sleep, and how to not have so much stress in my life. Help me Lord to take time to focus on physical health. Bring me the solutions I need to function at my full capacity, so I can serve you with all I have. In Jesus Name I pray.
Amen
Alexa Follas, Christian Counselor, Living Well Chiropractic & Wellness Center