When we look at a person, we don't always see  the place from where that person came from or the journey they have walked.  I am one who has come from a place where God has done a beautiful work that only He can get the credit for! Therefore, I boast in our God and the amazing work He has done!  1 Corinthians 1:31 says, "Therefore, as it is written, 'Let him who boasts boast in the Lord."
I always pray for a teachable spirit because I have been unteachable at times.  This work in my life will continue until I meet God – face to face.  The first thing I had to learn was to make Christ the Lord of my life.  At Joelton First Baptist, I saw myself for the first time through the eyes of Christ and not my own.  WHAT A SHOCK and what great PAIN! This was the first time I did not like myself. I had been hiding many things from people, and most of all from myself.  But God saw me and knew all that was in my heart.  Psalm 139:7 says it beautifully: "Where can I go from your Spirit? Where can I flee from your presence? " I had lived a life of worrying about what everyone else might think about me and not "What does my Savior think?" It didn't matter what others thought; all that mattered was what my Savior thought about me.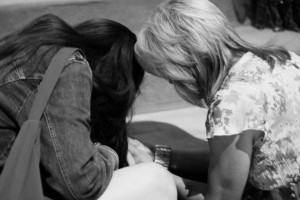 You see, I had an addition to alcohol. These addictive behaviors were seen in my heritage. I had been going to church and learning a new thought process.  It all began the day I gave my life to Christ.  My daughter's youth minister's wife said to me, "Oh, Jeanie we been praying for you." I knew her well and knew she really had been praying for me.  At that moment I understood the POWER of PRAYER. 1 Thessalonians 5:17 commands us to "pray continually." I knew my daughter had told her about my addiction. When we have these kinds of deep secrets, they aren't intended to be told. However, hiding these secrets of the family encourages sin. I knew my daughter walked with the Lord. I had watched her live it out.  She had time alone with the Lord and was never in a wrong spirit with me, but, rather, she had a quite spirit that radiated a great love for God. I knew she prayed and she had honored me as her mother.
At that time, I was not living an honorable life. My daughter, however, submitted to Gods covering for her life and to me as her mother.  She was living the example of Jesus in the spirit of the Lord.  The first place I needed to be cleansed in my life was my addiction to alcohol. The new thought process I was learning was to first submit to God's covering and protection over my life.  In my time alone with God and through His word, He gave me many beautiful Scriptures. The one I clung to as dearly as I clung to God was Philippians 4:13; "I can do all things through him who gives me strength."  The pages of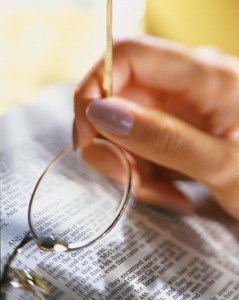 His Word were being written on my heart. I stood on His truth and prayed His Words back to Him, telling him His Word was truth for my life.  This was nothing I could do; only He could do a work like this.
Jesus was our very own example in how to use prayer and Scripture to battle Satan. As the saliva would fill my mouth and the thought of a drink, just as it does at the smell of good cooking, I would pray and call back God's Word to my mind and that He is faithful! This was not a quick drive thru prayer, but a continual, persistent, and expectant calling to the Lord. This is the reason I boasted in Him and will also boast in Him!
It is now twenty-two years later, and I would not be a fool to think that Satan is not going to try to attack and bring this addiction back to mind! I always say, "Lord, YOU have my mind!" I am never justifying my actions, just simply running to the Strong Tower. Provers 18:10 declares that "The name of the Lord is a strong tower; the righteous run to it and are safe."
Safe in the Lord. What a wonderful place of rest that is. Thank you, Jesus!
By the grace of God,
Jeanie