I always talk to God when I'm on my morning jog. It's when I'm completely focused on HIM and the beauty He's created is all around me.  It's during this time that I feel His presence and encouragement.  I'm so thankful to call Him my Father!
Just this morning, while listening to the birds sing, I told my Father three things: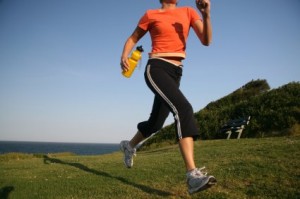 I want my heart to be completely aligned with Yours in ALL I say and do,
that I don't know what I would do with out You, and
I want others to know You the way I do!
He reminded me of  James and tons of the scripture that speaks to how we should do every day life.
You see, I very recently finished Beth Moore's James study and God showed up Big! Because this has always, always, always been my favorite book in the Bible I could not wait to do this study. It was and is life changing for me.  It completely rocked my world and I'm more on fire for God than I thought I could ever be.  It's the book that I've always challenged high school girls to read—it's a short book in the Bible, an easy read and provides real truth and direction. It represents God's way of living—simple and straight forward. It is #LifeChange!
All to say, I'm convicted to tell others about Him more and more and share the good news that fills my heart. "In the way I walk and talk…let my heart be pure and my words be pleasing unto You."  This opens the door for me to share You with others.
Will you join me in telling others about Jesus?
By the way, if you've never read the book of James, stop now and read it—it's only 5 chapters and God is waiting for you!
Charm is deceptive, and beauty is fleeting, but a woman who fears the Lord is to be praised. Proverbs 31:30
 Pam