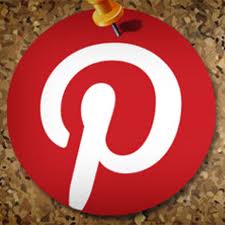 We're going to start celebrating the start of our weekends with a new feature entitled "Pin it Fridays." Each week on the blog, we'll post pictures of recipes, crafts, organizational tools, etc. for you to try out, share with your friends, and post to Pinterest. For those of you unfamilar with Pinterest, it's a really cool social media site that allows you to pin ideas to a virtual "board" for the world to see. Don't worry if you don't know how to use it…this first week, we'll teach you all you need to know!
Each week, feel free to comment or add your own ideas and tips at the end of the post.  As women, we hold a lot on our plates, and you never know if something you post can add a little less stress to someone else's life.  Now who wouldn't want that?
Spring is in the air, but winter is apparently having a hard time leaving.  Look on the bright side…this means a couple more weeks of eating some healthy warm soups for dinner.  This week, check out a couple of one pot meals that are quick, easy, and delicious.  Just click the images to get the full recipe!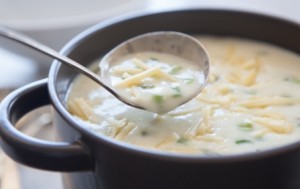 IRISH CHEDDAR POTATO SOUP with ASPARAGUS
Celebrate the month of March with some Irish cheddar and potatoes.  If you can't find the specific type of cheddar, any sharp cheddar will do the trick.  This soup has about 10 minutes of prep time, then simmers for about 20-25 minutes on its own, giving you some time to get other things done.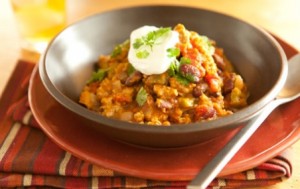 TURKEY PUMPKIN CHILI
Pumpkin contains loads of Vitamin A, and makes this unusual chili extremely rich and flavorful.  For those of you with an aversion to spicy foods (like me), just leave out the jalapenos.  This entire meal takes about 30 minutes start to finish.
Click here to go to the Long Hollow Women's Pinterest Site.  Eventually, all of Friday's posts will be listed on this site, as well as some other recipes, unique ideas, crafts, etc.
Enjoy!
How to Use Pinterest:
Click on the image of the recipe above

Click on the "Pin it" button to the right of the recipe image
Add to your page.  If you don't have a Pinterest account, set one up, then follow the instructions.
On the Pinterest site, you can click the about tab and choose help, which should answer any other questions you have.