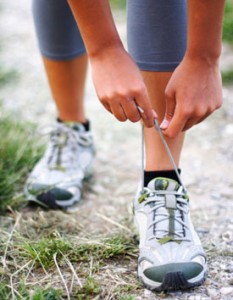 Run! 
I don't want to run!
Run!
Please God I don't want to run!  I'm too old to start this now!
Run!
This conversation kept running through my head as I stared at it – a facebook post recruiting women to join a group to train for a ½ marathon.  Who in their right mind runs a half marathon?
Run! (God is sure persistent – just ask Jonah)
So with great trepidation and 2 months shy of my 50th birthday, I joined a running group.  I haven't run much since I was 18 years old – a looonnnnggg time ago, and I had never run more than 3 miles at a stretch.  I had serious doubts that I could even complete this task.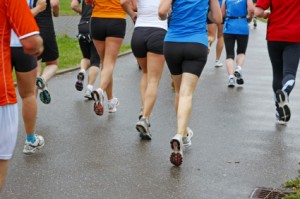 I conned my 21 year old daughter into running with me and we began our journey running a 5K on the 4th of July.  It was hot and it was hilly but we finished.  Each Saturday, the whole group met to do a long run.  These Saturdays is where I began to understand what God had up his sleeve.  Other than my daughter and one other person, I didn't know a soul in this group but when you spend 1-2 hours running together, you talk… a lot.  We shared our fears, we shared our lives, we shared our faith.  We became friends.  I had so many opportunities to share my faith.  My running coach, a precious young girl that was 24 years old, was saved during the course of training.  I will never forget the Sunday afternoon she called to tell me she was now a Christian.  All those miles started to make sense.
Not only was I able to share but I truly learned how much God cares for me.  One race as I was struggling along the course, I looked up and the guy in front of me had a t-shirt with Philippians 4:13 emblazoned on the back "I can do ALL things through Christ who gives me strength."  God provides.
I'm proud to say my daughter and I ran the half, crossing the finish line together.  How awesome a feeling it was to finish the race but more importantly to learn that God can use the most basic things in our life for His Glory if we will just obey.
"but those who hope in the Lord will renew their strength. They will soar on wings like eagles; they will run and not grow weary, they will walk and not be faint." Isaiah 40:31
 Carol