Joy stealer, misery maker, liar, cheater are all words that describe what pride can do to us.  The truth is we all struggle with it. Sometimes we don't recognize it in our own lives but we can spot it right away in someone else's life!
How would you define someone who is prideful? Boastful, arrogant, puffed up, stuck up,  ____________
The answer to the problem with pride is the letter found right in the middle of the word. What is it? "I"! Pride really is all about me. I think more highly of myself than I ought or I have a low self-esteem. Doesn't matter which end of the spectrum I fall and I've been on all sides, it's all about me. Did you notice how many times I used the letter "I"?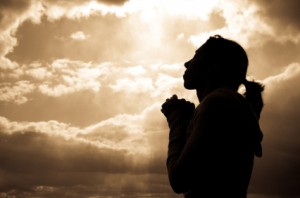 Scripture speaks to the issue in 1 Peter 5:5-6, "God opposes the proud but gives grace to the humble." The solution for pride is humility. What is humility?  Thinking of God more than I think of myself.  "Humble yourselves, therefore, under God's mighty hand that he may lift you up in due time."
Why is humility so difficult? Continue reading →