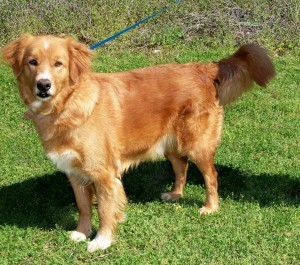 I have a major flea phobia.  I detest the little critters.  Having indoor dogs, I'm on constant flea watch to the point that I think I drive my family nuts.  I Frontline my dogs regularly and lament the fact that humans can't use Frontline.  On one of my flea rants, I mentioned on Facebook that I truly did not understand why God created fleas.  One of my old teachers, posted the answer.  "Remember Corrie Ten Boom's book – The Hiding Place?  The fleas served a purpose for God then."  I haven't read that book since high school and had totally forgotten the story.  Corrie Ten Boom was a Dutch Christian during World War II.  She and her family hid Jews in their family home and eventually were all arrested.  She and her sister were sent to the concentration camp in Ravensbruck.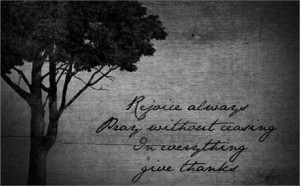 Stuffed in overcrowded conditions and covered in fleas, Corrie began to complain. Her sister, Betsie, reminded her of the scripture they read that very morning.  I Thessalonians 5:16-18 "Rejoice evermore. Pray without ceasing. In everything give thanks: for this is the will of God in Christ Jesus concerning you."  They immediately began thanking God for everything… even the fleas.  Here's what happened – because they were dirty and nasty, the guards didn't search them.  Consequently Corrie was able to sneak her Bible in.  Because they were overcrowded and imprisoned, they had a captive audience to hear God's word.  Because of the fleas, the guards avoided their cells and they were able to share the Bible and worship without interruption or punishment.  The fleas had a purpose!
As I watch the countdown posts to Thanksgiving on Facebook, I couldn't help but notice that everyone is thankful for good things – home, health, family, jobs.  While we truly do need to be thankful for those things, let's try to be thankful for the tough things.  Here are a few suggestions.
 Be thankful for God's punishment – it shows God's love.  How many of you have ever told your kids while punishing them that it hurt you more than it hurt them?  Of course you have and it truly does.  They don't get it now but they will one day.  It is much harder to make a child mind than to let them have their own way.  How thankful I am that God loves me so much that he keeps in check.
Be thankful for major life changes – it shows God's provision.  Loss of job, sickness, moving – all major life changes.  Sometimes it takes major loss for each of us to remember that God cares for us and will provide what we need.  I am so thankful that God knows what I need many times before I do… and provides.
Be thankful for natural disaster – it shows God's power.  In the wake of Hurricane Sandy, I know many people are not thanking God at all, however, He is still in control.  I find myself mesmerized watching the coverage of these disasters.  I remember driving around our town after the flood a few years ago.  Even in the devastation, there was beauty.  I've come to think of it as a cleansing.  Sometimes a do-over is just what we need.  I don't always understand these devastations but I am thankful that my God is powerful.
Be thankful for death – it shows God's comfort.  I lost several members of my family before the age of 21.  Luckily, being raised in a Christian home, I was able to survive because I had the hope and comfort that God so freely gives.  Standing in the funeral home, people would come, I'm sure, to comfort my family.  Many times we comforted them.  How great is a God that can take something that seems so final as death and make it a time for rejoicing?  He has given me inordinate opportunities to share my faith through these deaths.  I am thankful for the Great Comforter.
I've heard it said many times that how you handle yourself in adversity shows your true character.  While that saying is true, I think for a Christian, it shows your true God.  Try to be thankful for not only the good things in life, the wonderful times when God chooses to spoil us, but also be thankful for the things that we really don't want to endure.  It is through these things that everyone will see the kind of God we serve!
Carol