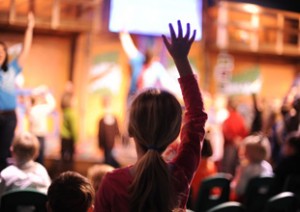 I have an obsession with shirts emblazoned with quotes, sayings, funny pictures, etc. My current favorite is one says "Lettuce, Turnip, The Beet."  I get to hang with the kids in children's choir up in Treehouse on Wednesday nights and they seem to have a fascination with my shirts (that's been voted their favorite also).  One recent Wednesday night I wore one that I had actually decorated and have the number 817 on the back of the shirt.  One of the kids asked me about the number.  I explained.  "My husband was born on the 8th.  But here's where the cool part starts.  I was born August 17th, my oldest daughter  – you know Miss Emmy, was born November 17th, my youngest daughter, Anna, was born October 17th, my son-in-law, Mr. Josh, was born February 17th, one of my best friends, Mary Phil, was born April 17th, and my dog, Sweet Pea, was born January 17th."  Totally expecting declarations of Wow! and Cool! – imagine my shock when a precious young lady on the front row looked up and said "Miss Emmy is your daughter?"  You see; she missed the whole point.
How often do we get wrapped up in things that are inconsequential and miss the point God is trying to make?  I'm somewhat of a perfectionist and an uber planner.  I'm a whiz at spreadsheets, lists and binders.  I can't tell you how many times I've gotten so caught up in the planning of a project, making sure every little detail was perfect and carried out, that I totally missed the blessing.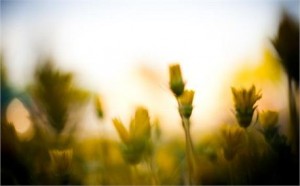 We see that so clearly in the story of Mary and Martha in the Bible.  Martha was in the kitchen (my usual domain) working away to make sure everyone was fed and taken care of but totally missed out on a chance to hang with Jesus.  Mary, on the other hand, sat enraptured at the feet of Jesus.  You see, Jesus didn't need to be fed, He was the one doing the feeding and Martha ended up hungry.  When Martha actually had the audacity to complain to Jesus he replied: "Martha, dear Martha, you're fussing far too much and getting yourself worked up over nothing. One thing only is essential, and Mary has chosen it—it's the main course, and won't be taken from her."  (the Message)  Martha simply didn't get the point.
Don't get me wrong.  I think Martha was doing something important – her timing was just off.  I don't think God expects us to sit there and expect everything to be done.  Just keep your eyes on Jesus and the details will work themselves out.  Do you get my point?
Carol