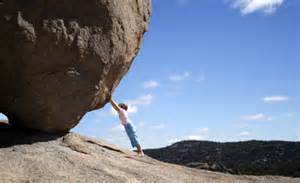 Whether or not we know it, we are all incredibly weak. Do you remember when Jesus said this…
Luke 12
And which of you by being anxious can add a single hour to his span of life? If then you are not able to do as small a thing as that, why are you anxious about the rest?
What strikes me is that the Lord says in effect that adding an hour to one's life is a small thing…. That's a small thing?! I love his question…If you can't do a small thing like that, why worry about anything at all?!
Whenever we discover how truly weak we are, I think one ordinary reaction is to seek control. Someone we love gets in an accident, so we get all paranoid and will only let our children ride in the vehicle with us…thinking, "If I am the one driving the car, I am in control." Maybe someone hurt our feelings in a friendship…now we are going to micromanage every relationship and refuse to be hurt again. How realistic is that?!
The scenarios that awaken us to our weak state our innumerable. Our anxieties, whatever they may be, typically reveal places of weakness…in this case weakness may or may not be sinfulness (i.e. it is not sinful to be concerned for our kids for example but it would be sinful to worry or fret continuously about them when we ought to pray) but rather a lack of ability to control, provide, take care of oneself by the power of self. We are dependent on the Lord for all such security.
Psalm 121
I lift up my eyes to the hills.
From where does my help come?
2 My help comes from the Lord,
who made heaven and earth.
3 He will not let your foot be moved;
he who keeps you will not slumber.
4 Behold, he who keeps Israel
will neither slumber nor sleep.
5 The Lord is your keeper;
the Lord is your shade on your right hand.
6 The sun shall not strike you by day,
nor the moon by night.
7 The Lord will keep you from all evil;
he will keep your life.
8 The Lord will keep
your going out and your coming in
from this time forth and forevermore.
If you write in your Bible & I sure hope you do, circle every mention of help/keep in this text? Keep in mind just how reiterated the truth is in light of the whopping 8 verses this chapter contains. This little chapter packs a powerful punch. It rebukes our self-sufficiency and highlights our need for divine intervention.
The weak are the strong. Their help comes from the Lord. And who is the Lord…well, He made heaven and earth, man and beast in 6 days with a word.
Much love in Christ,
Regina Gibson