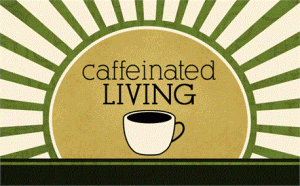 As a woman there are two things that will never leave my diet. And I mean never. Coffee and Chocolate.
Coffee keeps me awake and Chocolate keeps me sane. I feel almost certain that most of you will agree with these sentiments and I'll excuse those of you who are currently cutting caffeine and sugar. I have confidence that these two friends will eventually make it back into your daily intake.
That being said, have you ever considered the cost that comes with these two items? The ninety-nine cent Milky Way you love so much may have cost someone his or her childhood. Your morning cup of Joe? Someone's freedom.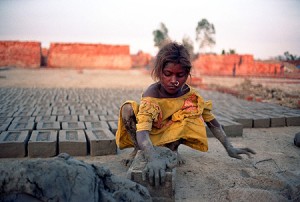 Human traffickers lure children into slavery by making false promises. Many children are simply abducted. These children are sold to Cocoa plantations where they are enslaved and mistreated.  The children toil daily, engaging in heavy manual labor. A U.S. government-backed study by Tulane University revealed, in March 2011, that more than 1.8 million children in West Africa continue to be involved in cultivating cocoa. You can view the report here.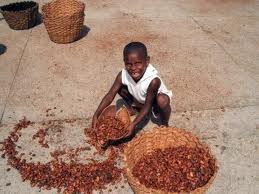 Coffee is another product that is harvested using child slave labor.  Evidence of this has been found mostly in Guatemala. In addition to child labor, the offenses include exploited labor and grossly reduced profits for coffee farmers.  According to a Stanford Study, "The Global Coffee Trade", when you buy your daily cappuccino, the farmer who grew the coffee beans receives less than one percent of what you pay for it. That makes me want to throw my Starbucks cup out the window! In fact, I have in a sense. I've turned in my Gold card and now purchase coffee from reliable fair trade sources. While Starbucks has gone completely fair trade in the UK only a small percentage of Starbucks coffee available in the US is fair trade. I will give them credit, they are working toward change, but change happens where change is demanded. Our actions directly influence what products are offered.
This quote from a Ugandan man, Lawrence Seguya, says it all: I'd like to tell people in your place that the drink they are enjoying now is the cause of all our problems.  We [grow] the crop with our sweat and sell it for nothing.  
So what is Fair Trade you ask? Fair Trade products are harvested by farmers and workers that receive fair compensation for their hard work. Choosing fair trade products positively impacts the community where the goods are produced.
Simply buying fair trade does not solve the problem all together. But it's a very strong step. Choosing to buy chocolate and coffee from responsible sources takes business away from companies who do not currently choose fair trade resources for their product. Fair Trade purchases put more resources and funds in the hands of those who toil and sweat for our luxury purchases.
Here are a few great brands to get you started. You'll find that Fair Trade isn't extremely expensive or hard to find! Keep an eye out when you are in the grocery store. You'll probably see quite a few gourmet coffees with the Fair trade seal.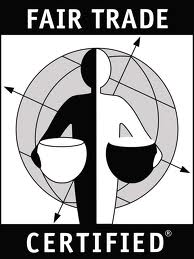 Whole Food Label Chocolate Bars, look for the Fair Trade label
Even Some Ben and Jerry's Ice Creams bear the Fair Trade label
Dunkin Donuts (lattes, cappuccinos and espresso drinks) Drip coffee is not fair trade. However, DD was the first national company to go all fair trade with espresso drinks.
Erica