I've traveled internationally on several occasions, but this trip put new meaning to international travel! On the way over, we traveled for forty-two hours before we reached our destination. We left Saturday, May 26th and got to Mbira, Uganda at 3:00 am on Monday, May 28th. Uganda is eight hours ahead of Nashville time, so needless to say it took our body clock awhile to catch up!
After arriving at the Mbira orphanage, you can only imagine how tired we were, but there was work to do before we slept! It took about an hour to get our cots set up and our living quarters in order before we were able to lay down for some rest. The following is a day-by-day journal of what we experienced:
Monday:
Spent the day getting acclimated. We slept in Monday morning and had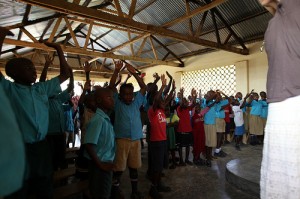 an orientation that afternoon with Tony Applegate, the missionary who was our host for the week. We ate all of our evening meals with the Applegates. After dinner each evening, the ladies went to the girl's home for devotions, and the guys went to the boy's home. We all sat on the floor with a small lantern in the middle that provided light. My favorite part of devotion was hearing them sing! I could listen to them all night.
Tuesday: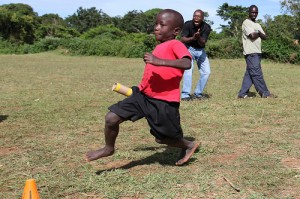 We had the world's longest VBS at Mbira. It lasted seven hours and was such a fun day! There was laughter and smiles everywhere. We did crafts, recreation and worship. The girls were extremely competitive! They also picked up the games faster!
Wednesday:
We loaded into two vans and went off-roading! The goal was to visit ten Jajas, the name affectionately given to widows. At each stop we gave them bags with sugar and soap. The joy and excitement on their faces was worth the effort. Some shouted, some danced but all were thrilled with the gift. Continue reading →